Description
Introducing the MakeStick Prime Arcade Stick: Where Precision Meets Authenticity
Experience gaming like never before with the MakeStick Prime Arcade Stick. Meticulously crafted, it combines the Alpha N Joystick from Korea, Sanwa Japanese push buttons, the Brook Universal PCB, and a hydraulic-supported case.
Alpha N Joystick: Enjoy unparalleled accuracy and control for executing flawless moves and combos.
Sanwa Push Buttons: Get an authentic arcade feel with tactile feedback and lasting durability.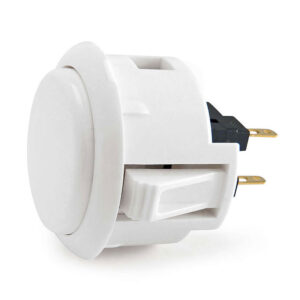 Brook Universal PCB: Connect seamlessly to various platforms with minimal latency, ensuring lightning-fast responses.
Hydraulic-Supported Case: Designed for both comfort and aesthetics, the case offers adjustable angles for ergonomic gameplay.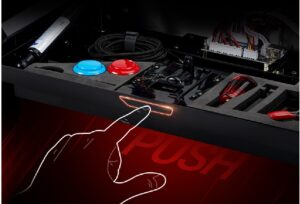 From precision to authenticity, the MakeStick Prime Arcade Stick redefines gaming excellence. Whether you're a competitive player or seeking nostalgic thrills, it's your ultimate companion on the path to gaming mastery.